Finding a job in social impact can be an unclear path. Leaving a stable job and career to pursue something new is challenging - it can test your confidence and make you doubt your skills and abilities. In this article, I wanted to share my personal experience, including my fears, moments of self-doubt, initial steps transitioning into a social impact career and my experience of the Snowball Effect Discovery Program.
Written by: Deirdre Quinn


Quitting my job
At the end of 2020, I quit my job and moved from Copenhagen to Lisbon. While I had enjoyed my job and learned a lot, I was ready for a new challenge and a new phase in my career and personal life - perhaps that's what happens when you turn 30! I felt a strong desire to find a job with a purpose and use my talents and skills to create a positive impact in the world (easy, right?!) but I wasn't sure where or how to start.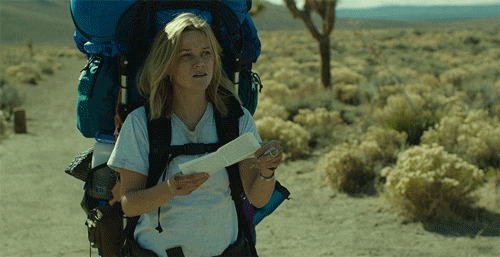 Wanting more impact


Finding a job where I could make a positive impact on society or the environment had been on my mind for some time. I had initially started my career in teaching but soon became very curious about the business world and transitioned into digital marketing, and later, account management. After working in global companies for the next 6 years, I began to wonder:
How could I have a bigger impact with my career?
As I discovered the B Corp movement and the growing success of social businesses balancing profit and purpose, I realised there was a way to combine business and positive social impact! It felt like a lightbulb moment for me and I was even more motivated to pursue a new path!


Fears and struggles


Now that I knew social impact businesses existed, I wanted to get involved. However, I had no professional experience in this field (besides teaching), no network and no clear idea of where to start. Although I already had experience in changing careers, I felt like I was starting all over again and self-doubt started to creep in.
Would I be able to establish myself in a new career and a new country? Would my background and skills be valued? Would I be able to rebrand myself? Would people trust me?
How to establish myself?
After deciding to change my career, I realised that my network was made up of connections from my previous jobs and I was missing a network in the social entrepreneurship sector. Without having professional experience in a social impact business, I was sure that building a network was an important way to get started. The question was whether people would be interested in my story and how I could feel more legitimate reaching out to people when I lacked experience. I had forgotten that valuable piece of advice: Fake it until you make it!


Lacking confidence
I was moving away from a career where I had been successful and where I had felt respected and valued. I looked up to people working in social impact, and I did not feel on the same level as them. This feeling of illegitimacy initially surprised me as I considered myself to be a confident person. I started to realise that I was missing a sense of belonging and the encouragement of others in similar situations.
My first steps 🎬
Discovering my passions

LinkedIn, podcasts, webinars

Getting involved in a project as a volunteer


Discovering my passions


When I started my job search, I dedicated time to think about the issues I was most passionate about and how I could contribute to society in a meaningful way. For inspiration, I looked at the UN Sustainable Development Goals and identified the goals that I felt most passionate about. I made a list of my top three goals (#5 Gender Equality, #10 Reduced Inequalities, and #11 Sustainable Cities and Communities) and I looked at the goals that different social impact organisations were striving towards.


LinkedIn, Podcasts, Webinars
I started researching and following interesting social impact companies on LinkedIn, listening to podcasts and webinars and subscribing to relevant newsletters. I talked with people in my growing network. I noticed a trend emerge as I was drawn to people and companies working in the fields of education, environment and inclusion. While I was following interesting companies for inspiration, I began to feel that I should take action and get involved in projects that I cared about.
Volunteering
I felt I needed to find a sense of belonging and gain proof of my commitment to social impact causes. With this in mind, I signed up to volunteer as an English language buddy with SPEAK, a social impact startup founded in Portugal. Getting involved as a volunteer with SPEAK gave me a real feeling of purpose. It helped me connect with people in Portugal through language-learning sessions, share my skills and gain confidence in my story. It was also a great way to feel connected during a strict lockdown in Lisbon! I later discovered that SPEAK was one of the companies included in Snowball Effect's portfolio of social impact projects.


Snowball Effect
By following SPEAK on LinkedIn, I came across a post from Snowball Effect describing their online programs. The post called for aspiring social entrepreneurs who would like to make the world a better place but felt they were missing the right idea to get started - it sounded very familiar! Reading more about their Discovery Program, it seemed to tick all the boxes:
Networking on a European scale

Online program

Inspiring impact projects

Group sessions

Introspection
It was the program I had been looking for without even knowing it!


The Discovery Program
I hoped that participating in the Discovery Program would help me to figure out my path. One of the main benefits of the program was that it was 100% online. I was excited to participate in a program with like-minded people from across Europe and to build a new network.
Before I applied, I signed up for Snowball Effect's free Masterclass, an introduction on how to spread successful social businesses. Watching the Masterclass, I immediately felt that the founders, Yoon-Joo Jee and Laure Brouard, were passionate about helping others to find the right career path in social impact without reinventing the wheel.


Putting the "social" in social impact
One personal highlight of the Discovery Program was the hugely positive and supportive group environment. During the program, I had the chance to connect with the other participants in group coaching exercises, breakout sessions and one-on-one conversations. With each week, I became more confident in my decision to transition to a career in social impact as I felt part of a community and part of a movement.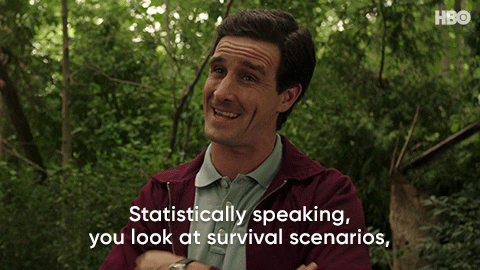 Sharing my experience with others and hearing their stories helped me to reflect on my journey and to understand that many people are looking for a sense of purpose.
My learnings: 🤔
No need to reinvent the wheel

We are all human

Surround yourself with the right people

Share your story
No need to reinvent the wheel
One of the first videos we watched in the online curriculum explained that for a movement to be successful, there need to be some people willing to be early followers. I found this very inspiring and I realised that I don't need to have the perfect idea to get started in social entrepreneurship: there are a lot of great ideas out there already, I should find one that I'm passionate about and get behind it.
It was interesting to not only learn about the different ways to work in social entrepreneurship, but also to hear from people who got involved in existing projects and their day-to-day life as a "replicator". Replicating a successful social business is not something I had considered before discovering Snowball Effect, however, I learned that there are several ways to become a social entrepreneur and grow a business that you care about.
We are all human
Hearing the stories of initial founders and replicators of social businesses gave a real-life context to working in social impact. I was reminded that we are all human and it's ok to feel lost or to face challenges. We might make many turns on our path to finding work that we truly care about.
The personal stories we listened to offered behind-the-scenes insights into how and why the projects were started and the challenges faced by the founders and replicators along the way. The stories were very inspiring and they showed the deep impact that doing work you care about can have on your own life and the lives of others and the wider society.


Surround yourself with the right people
During the program, I learned that the most successful entrepreneurs pursue projects that are aligned with their aspirations and talents, and they surround themselves with the right people.
In one of the group coaching exercises, Yoon-Joo and Laure shared their advice on the importance of talking about your interests and projects with other people. I was reminded that the more precise you are when asking for support, the easier it is for people to help you, and you may end up finding a future teammate or co-founder, as happened to Yoon-Joo and Laure!
Is the Discovery Program made for you?
YES, if you want to learn more about yourself and how you can get started in a social impact career.

NO, perhaps not if you already know what you want to do.
The Discovery Program is ideal for people who are considering a career change and want to get involved in social impact but are not sure where to start. I feel it's helpful if you have professional experience as it will enable you to compare different business models and replication models with your working style and the environment in which you thrive.
The Discovery Program is perhaps not for people who know what they want to do and need more individual support for setting up or replicating a social impact project. Snowball Effect's Replication Accelerator could be a better fit as it's designed for people who already have a project in mind and are ready to get started.


How to get the most out of it
The Discovery Program curriculum has a lot of content and I spent several hours per week completing the homework exercises, in addition to the weekly 3-hour live group session. The curriculum covers a range of topics from introspection to market adaptation and it's worth putting in the time to complete the online course and exercises.
To get the most out of the program, it's important to be open to introspection and the process of uncovering your values and talents with the support of others.
My final thoughts
When changing careers, it's important to:
be open to trying new things

look for opportunities to get involved

assess your interests, passions and values
I've been reminded that questioning is part of the process of discovery and that I should continue to embrace uncertainty and new opportunities.
I'm looking forward to following the projects that are added to Snowball Effect's portfolio and seeing this program grow!